10 Billionaires in California & Their Success Journey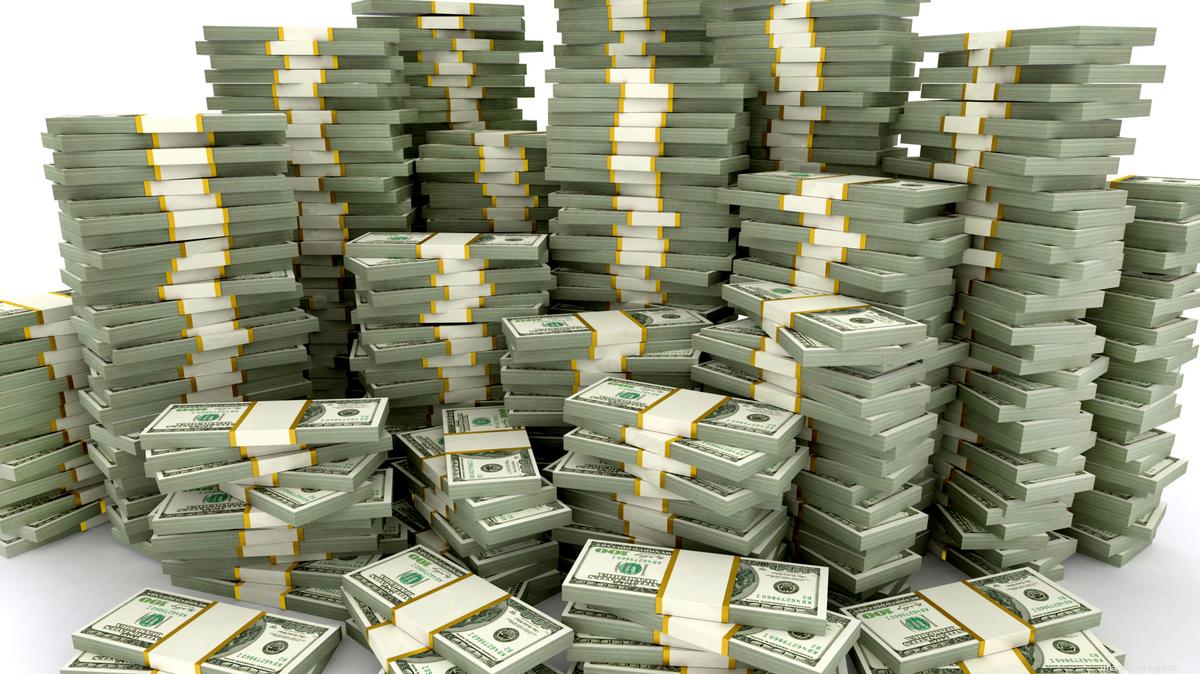 There are more billionaires in California than in any other state in the US, and several factors are contributing to this. Apart from having the largest population, it's also home to Silicon Valley where the world's high-tech corporations operate. So, let's take a look at the Golden State's richest, shall we?
How many billionaires are there in California?
According to Forbes' most recent listing, 183 billionaires call the Golden State their home. Additionally, California has over one million millionaire households.
While most of these billionaires made their fortunes in the tech industry, that list also holds a number of well-known names from other sectors.
So what is it that drives these individuals to succeed? Let's take a closer look at the top 10 Californian billionaires and explore what makes them so successful.
Who are the top billionaires in California?
10. Brian Chesky
Brian Chesky is a co-founder and CEO of Airbnb, a peer-to-peer room and home rental company. Nathan Blecharczyk and Joe Gebbia helped him set up the business in 2008. Chesky's current net worth is $9.1 billion, making him the 168th wealthiest person in the world.
Before founding Airbnb, Chesky, who is a former bodybuilder, worked as an industrial designer in Los Angeles, earning an annual income of $40,000.
While the pandemic badly damaged Airbnb's business, the company went public in December 2020, raising $3.5 billion for the company.
9. Dustin Moskovitz
Dustin Moskovitz, an American Internet entrepreneur, co-founded Facebook, Inc. with Mark Zuckerberg, along with three others from Harvard University in 2004. He left Facebook in 2008 to start Asana, a workflow software company, with Justin Rosenstein.
Although Moskovitz was no longer with Facebook, he was able to make it to the wealthiest Californians list. Forbes even credited him with being the youngest self-made billionaire in history in March 2011, based on his 2.34% stake in Facebook. In September 2020, Asana debuted on the New York Stock Exchange in a direct offering.
8. Laurene Powell-Jobs
Laurene Powell-Jobs is an American billionaire businesswoman, executive, and philanthropist. She currently has a net worth of $15.2 billion, making her the richest woman in California and among the wealthiest women in America. Powell-Jobs inherited her wealth from her late husband, Steve Jobs, co-founder of Apple Inc.
She acquired a small stake in the parent company of the NBA's Washington Wizards and NHL's Washington Capitals in 2017. In 2020, Powell-Jobs acquired shares in a number of media enterprises, including the majority of The Atlantic magazine.
7. Donald Bren
Donald Bren currently holds the title of the richest real estate baron in the US and one of the richest people in Los Angeles, with a net worth of $16.2 billion.
He owns the Irvine Co., with more than 126 million square feet of real estate, consisting of over 560 office buildings and 125 apartment complexes. The majority of his empire is located in Southern California.
Bren is also a major stakeholder in Manhattan's Metlife Building, owning a staggering 97% share. Donald Bren's real estate empire is the result of hard work and ambitions. He started out as an ordinary carpenter, but through persistence, he now stands among America's wealthiest people.
6. Robert Pera
Robert Pera is the founder and CEO of Ubiquiti Networks, a wireless equipment manufacturer. His current net worth amounts to $13.8 billion.
During the fiscal year 2020, Ubiquiti which focuses on emerging markets generated $1.2 billion in revenues. Pera is the controlling shareholder of about 75% of the firm which has been publicly traded since 2011.
Interestingly, Pera began working at Apple in 2003 but in less than a year, he established Ubiquiti. In 2005, he started working full-time at the company he founded.
Pera graduated with a degree in electrical engineering, as well as a B.A. in Japanese Language at the University of California. In an effort to broaden his knowledge, he went on to earn his master's in electrical engineering with a specialization in digital communications and circuit design.
5. Jensen Huang
Jensen Huang is a Taiwanese-American entrepreneur who helped found Nvidia, a graphics-chip maker, in 1993. He has also been the company's CEO and president since its inception. Huang was born in Taiwan, but his family moved to the US when he was nine years old. With a master's in electrical engineering from Stanford University, Huang would soon become one of the California billionaires listed on Forbes. He has a current net worth of $16.6 billion. Nvidia went public in 1999 and Huang now owns 3.6% of the firm's shares.
Nvidia achieved dominance in computer gaming chips under Huang, and it has since branched out into data center technology and autonomous vehicle development.
4. Eric Schmidt
Eric Schmidt is an American business magnate and software engineer with a current net worth of $20.2 billion. The fourth on the list of billionaires in California, Schmidt formerly served as Google's CEO and chairman.
During his stint as executive chairman, Schmidt was responsible for Google's product development and technology strategy. He also oversees Google's philanthropy, which includes the company's charitable arm, Google.org.
In 2019, he announced that he was stepping down from his role as executive chairman and would become a technical advisor to Google until February 2020.
Schmidt is also a founding partner of Innovation Endeavors, which is a venture capital firm that supports various businesses, including Uber, SoFi, and Zymergen among other startups.
His family's investment vehicle acquired a 20% stake in hedge fund firm D.E. Shaw & Co. for an undisclosed price in May 2015.
3. Mark Zuckerberg
A case study on how to become a billionaire, Mark Zuckerberg came up with Facebook in 2004 while attending Harvard University. He launched the site as a way for students to connect with one another. Today, billions of people around the world use Facebook which is valued at $527 billion.
Zuckerberg has a current net worth estimated to be around $71.2 billion.
In May 2012, he took Facebook public; today, he owns 12% of the firm's stock. Three years later, Zuckerberg and his wife, Priscilla Chan, promised to give away 99% of their Facebook stock over the course of their lives.
2. Sergey Brin
Sergey Brin is an American business tycoon and computer scientist. He is best known as the co-founder of Google along with Larry Page. He has an estimated net worth of $96 billion as of writing, becoming the second richest person in California.
Brin was born in Moscow to Russian Jewish parents and emigrated to the United States at the age of six. He earned his undergraduate degree at the University of Maryland, where he met Page. The two later teamed up to create Google in 1998.
Google quickly grew into one of the most popular websites on the internet and made Brin and Page billionaires. In 2004, they took Google public, and today it is one of the most valuable companies in the world with an estimated net worth of $420 billion.
Brin has also been involved in several philanthropic endeavors. In 2005, he and Page created the charitable foundation Google.org, which has committed over $100 million to various causes. He is also a major donor to the Wikimedia Foundation and has made significant contributions to the development of artificial intelligence.
1. Larry Page
American computer scientist and business magnate Larry Page tops the list of billionaires in California. He is the co-founder of Google and former Alphabet Inc CEO. His net worth is estimated to be $99.8 billion.
During his tenure as Google's CEO from 1997 up to 2001, Page oversaw the development of some of Google's most successful products, such as AdWords and AdSense. Another major invention of Page, also with Sergey Brin, was Google's PageRank algorithm, which serves as the search engine's lifeblood.
Page, who is the richest billionaire in California, was instrumental in the company's expansion into new markets, such as China and India. Under his leadership, Google became the world's largest search engine, making Page one of the Silicon Valley billionaires. The company's market capitalization grew from $23 billion to $600 billion. In addition, Google's annual revenue increased from $96 million to $74 billion.
Billionaires in California FAQs
Why do billionaires live in California with high taxes?
Despite its high taxes, California seems to be a destination of choice for rich individuals. The Golden State is the world's fifth-largest economy and home to many industries and opportunities. Also, the state levies a maximum tax rate of 13% on income above $1 million. The availability of top universities such as Stanford, Berkeley, and CalTech, further makes California a favorable destination for entrepreneurs.
Where do billionaires live in California?
San Francisco, one of the richest places in California, has the most billionaires of any city in the state. It's currently home to a total of 41 billionaires with a combined net worth of $173.8 billion.
How many billionaires lost their houses in the California fire?
So far, there have been no reports of any billionaires in California who have lost their homes in the Woolsey fire in November 2013. However, a number of celebrities have been affected, including Miley Cyrus, Gerard Butler, and Neil Young.