FINDING THE BEST LA, CA PAWN SHOPS (A GUIDE)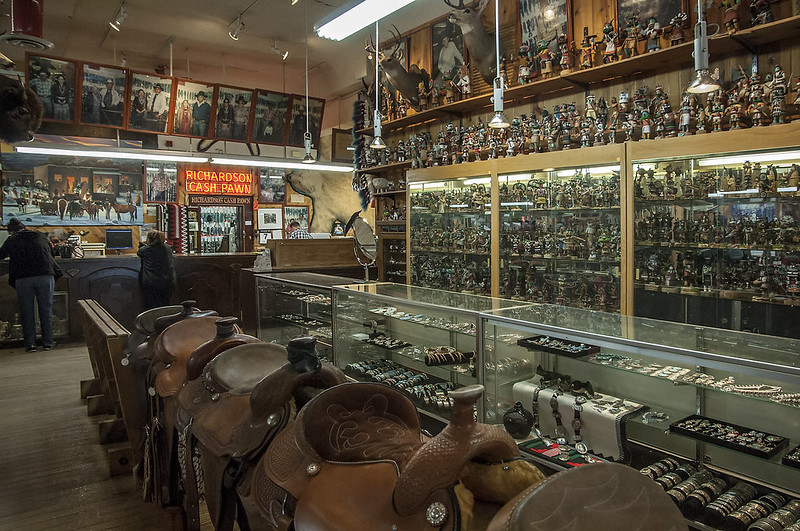 You need to find a pawn shop in Southern California, but where do you even start? If you're not familiar with pawn shops in the slightest, it can feel hopeless trying to find a place that won't rip you off by taking advantage of your lack of knowledge. Rather than biting the bullet and walking into just any store, learn what to look out for when choosing the right pawn shop to take your business.
Understanding How Pawn Shops Work
The first step in finding a decent pawn shop is knowing how they operate so you have a point of reference. If a place seems to fall out of line in accordance with proper store procedures, that's your cue to walk out and keep looking.
The Pawning and Selling Process
Whether you're aiming to pawn or sell your item, it should be properly appraised at the shop. This involves a close examination, sometimes weighing the material, and giving you a detailed reason behind their pricing. The broker should be able to tell you exactly what makes up the item in your possession and why it's worth the price they're offering you.
When pawning your item for a collateral loan, a legitimate broker will have no issues listing every minute detail regarding the terms of the loan so there are no misunderstandings after the transaction. A detailed loan agreement should have the following:
Loan period
Loan amount
Annual percentage rate (APR)
Total interest to be paid
If a pawn broker refuses to acknowledge any of these details, it should be taken as a red flag since there's something that they seem to be hiding, like an ulterior motive that'll work against you later.
How to Check the Value of Your Item
Before taking your item to a pawn shop, it is helpful to have a general idea of what your item is worth before you go to the store. That way if a broker tries to short you, you have a baseline to negotiate from. Going in blind is what shady salespeople count on to maximize their profits so doing some rough research will prevent you from being a victim.
A couple examples to go about your research involves looking up current prices and trends. If you're wanting to get rid of some gold, there are live spot prices that you can check beforehand. For other collectibles and antiques, some pawn shops update their online inventory so you can compare the pricing of what you have to what they're already selling.
Looking for a Reputable Pawn Shop
Now that you understand how pawn shops operate and know how to prepare yourself before you go, there are certain things to look out for in order to judge whether a shop is good or not. Are they legitimate? Are they fair? How is their process?
Confirm The Shop's Legitimacy
A few ways to check a pawn shop's legitimacy is to ask for their licensing and certification, find out how long they've been in the area, and look at existing reviews to use past customer experiences to gauge the service beforehand.
Licensing and certification. An honest pawn shop will proudly show you their validity in operating in accordance with state and federal laws, rules, and guidelines so you can feel safe and at ease. One of the organizations that a good pawn shop will follow is the California Pawnbrokers Association.
Amount of time at a single location. A reputable pawn shop will have been at the same establishment for the course of many years, whereas unsuccessful businesses will be gone in a matter of months as a result of poor or illegitimate practices.
Number of positive reviews. In this day and age, perhaps the easiest way to decide whether or not a business is worth visiting is by glancing at their online reviews. Even though some businesses hire ghost writers to say great things about them, it's difficult (and costly) to fake a larger number of reviews such as in the hundreds or thousands.
Are They Treating You Fairly?
By using your own researched pricing estimate, you can easily test the fairness of a business by seeing how far off their offer is from your existing knowledge. If what the broker offers is far below what you've seen online, chances are they weren't looking to play fair from the beginning. If they continue to be stubborn after you open negotiations with your own offer, then you're better off saving yourself time by moving on to the next place. If you would turn down a restaurant or retail store for poor service, then why wouldn't you do the same for a pawn shop?
Take the Simple Route
Skilled pawn brokers have gone through the process enough times to handle each transaction with swiftness and confidence. Although you should still be careful about who you do business with, a typical transaction should have you in and out of the shop in a matter of minutes with minimal hassle. If a shop overcomplicates their steps and tries to keep you in the store longer than you need to, it could be a sign that they have something else up their sleeve.