The Best Things To Do In Los Angeles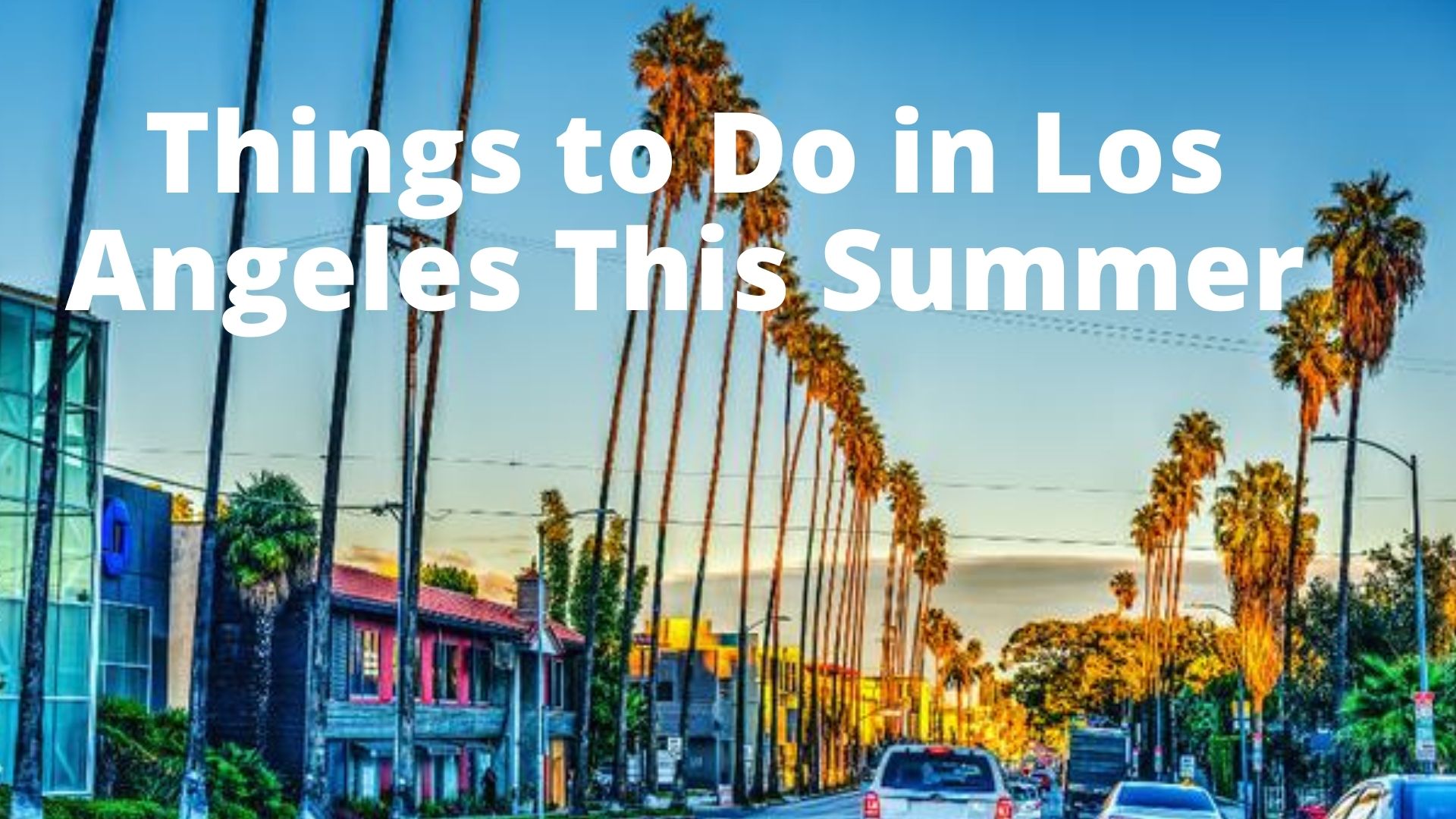 In a city adept at producing catastrophe films for entertainment, few scenes were as dystopian as the reality of Los Angeles during the lockdown. A little over a year ago, one could zigzag on a bike from sea to downtown on the city's grand avenues emptied of cars and pedestrians. Even the beaches themselves were voids patrolled by police cars with masked officers.
What a difference a year makes. Los Angeles has awakened from its pandemic slumber with an aggressiveness that begs to make up for the lost time. With 62 percent of its residents over 16 years old fully vaccinated, Los Angeles County is above the national average, but a Covid spike, including cases caused by the Delta variant, has resulted in the hospitalization of hundreds of unvaccinated patients. Los Angeles County recently issued an indoors masking order.
Not everyone, including the Los Angeles Police Department, is enforcing this order, but assume that bringing a mask along for all indoor excursions, including public transportation, is a must. Also, note that a lot of businesses, especially restaurants, have social distancing rules.
The party hasn't stopped — masked or not, Angelenos are out en masse. The once-empty boulevards are now packed with summer traffic, new businesses, and public celebrations. Organizers are even restarting the popular CicLAvia Sundays — the first one is Aug. 15 — where city streets are shut down so bikes and pedestrians can take over with food stands, live music and other performances along the route.
The beach-to-city corridor of Venice, Culver City, and Downtown is a promising area for experiencing a revitalized Los Angeles. The Expo Line, the light railroad that opened in 2012 (the light blue line on the Metro map), goes through most of these neighborhoods and is a great way to bypass the traffic. Here are some suggestions for enjoying your visit, with an emphasis on the outdoors.
Venice and Marina del Rey
Until recently, generations of diners on the Venice boardwalk have had to settle for burgers, pizza and beach joints. The upside to this informal atmosphere is that most restaurants have ample outside dining, pandemic or not. But culinary sophistication has arrived with the overhaul of one of the most iconic of these restaurants, the Fig Tree, by the siblings Matias and Sophia Moreno-Bunge and the chef Dashiell Nathanson, formerly of Los Angeles's excellent small plate wine bar AOC.
Inspired by several favorite South American restaurants, the globe-trotting trio stripped down the place to its minimalist core, planted a jungle of flowers, and put together a menu with the strong Mediterranean and Latin roots. The offerings are fresh, locally sourced and, unique to the boardwalk, elegant. Diplomacy comes easy when sharing plates of tangy beet salad or squid ink pappardelle, but for desserts such as crispy churros in the chocolate sauce: War! Meanwhile, the tables on the patio offer front seats to the theater of humanity that walks, rolls, and dances along the boardwalk. Dinner for two with drinks is around $115. On weekend nights seek out the music for the inevitable salsa and samba sessions in surrounding parking lots or massive drum circles on the beach.
For a more relaxed coastal scene, head to Mother's Beach, a broad swath of sand on the protected waters of Marina del Rey. The marina is bordered by modern condos, parks, and cafes — notably the Beachside Restaurant and Bar, which just expanded its outdoor dockside perch for feasting on grilled branzino or octopus with peanut salsa and other fresh seafood. Brunch for two is around $70. Newly lifted beach restrictions mean you can now rent paddleboards and kayaks and drift into the marina's Zen-like calm and even do sun salutations (paddleboard yoga either alone or in guided groups is the norm here), along with the seals and barking sea lions making themselves at home on the docked boats.
For four decades West Los Angeles' health food cognoscenti flocked to what was once a tiny natural goods market. Now covering a block selling some 50,000 items, many of them the store's own products, Rainbow Acres Natural Foods became during the pandemic a sanctuary for those seeking supplements and healthy meals. The store offers contact-free shopping and home delivery, but it's more fun to dig into the daily menu offerings like free-range chicken in soy sauce, organic sunflower oil, garlic and rosemary, or tofu cabbage stir fry with ginger, combined with a seemingly limitless array of cold-pressed juices and smoothies. The market's outside dining tables are on a busy street, so do what locals do and picnic on nearby Marina del Rey or Venice Beach.
Culver City
Over the last two decades this once-sleepy inland residential community surrounding the anonymous white walls of the enormous Sony Pictures Studios lot has been reconstructed into one of California's most vibrant, bohemian and creative neighborhoods.
Just a block south of the Culver City Metro station, Platform is an intimate mall featuring cafes and shops centered around a leafy courtyard. Left for dead during the pandemic, Platform is having a renaissance with Los Angeles's chic denizens flocking to boutiques like Janessa Leoné's hat and handbag shop (she's the one who made the signature hat on Taylor Swift's "Red" album cover) or to munch mesquite-grilled tacos in the Brutalist setting of Loqui.
The pop-up shop Stan Surf Couturier might be Platform's most dramatic new arrival. Founded by the rising young designer Tristan Detwiler, Stan's "after-surf wear" (Los Angeles-speak for loose-fitting), pieced together from vintage textiles, is starting to crowd the pages of Vogue and other fashion magazines. Mr. Detwiler himself is usually at the counter, sewing together colorful swatches, and ready to give equally colorful histories of every item in the store — from a wool jacket fashioned from a 19th-century Amish blanket to pants made out of the 1980s "French Frizz" potato sack. His pop-up is currently leased until Aug. 31.
Five blocks east, foodies waiting for the reopening of Jordan Kahn's double Michelin-starred restaurant, Vespertine, are sating their appetites across the street at Destroyer, Mr. Kahn's lunch, and breakfast cafe. Consisting of a dozen tables and stools arranged on the sidewalk outside a gleamingly white, refurbished, midcentury industrial building, Destroyer offers a simple and inexpensive way to sample Mr. Kahn's mastery of contrasting favors and seasonal foraging. Unlike Vespertine, which required a lot of advanced planning for reservations, one can often just walk in to savor revolutionary dishes like caramel-glazed beef brisket in a lettuce wrap, or beef tartar submerged in toasted grains and smoked egg cream washed down with a turmeric ginger latte or a melon kumquat tonic. Brunch is around $35 per person.
The Wende Museum, one of the first museums to reopen in Los Angeles, is another revolutionary spot. The brainchild of the historian, Justinian Jampol, the Wende is a "Citizen Kane"-worthy collection of Soviet Bloc art and design spread out in an elegantly redone concrete armory. In this setting, stripped of their political menace, Eastern European propaganda, household goods, and furniture seem futuristic and cool, as if you've suddenly found yourself in the lair of a James Bond villain. Even the clench-fisted bust of the German Communist leader Ernst Thälmann seems oddly cheery framed by the museum garden's palm trees and bubbling fountains. The best souvenir from the Wende's exotic gift shop: a stylized 903-page catalog of the Wende's East German collection, personally produced by the king of art book publishing, Benedikt Taschen, one of the museum's founders ($90). Entry is free, but online reservations are required. Currently, only 20 reservations per hour are allowed, so there's plenty of space to spread out.
Downtown Los Angeles
While indoor masking laws have dampened some of Downtown Los Angeles's interior festivities, the high life has resumed on the neighborhood's signature roof bars and restaurants. The fashionable and famous throng to the refurbished Upstairs bar at the Ace Hotel, and those who yearn for Mexico City's ambiance head to LA Cha Cha Chá, overlooking the Arts District.
Perhaps the most impressive sky bar, Spire 73, hardly had a chance to make its mark before the pandemic forced it to close last year. It reopened on July 4, and its 73rd-floor perch atop the Wilshire Grand building makes it the highest open-air bar in the Western Hemisphere. Lines of fire pits warm up the views of Los Angeles's light grid dissipating into the distant sea and mountains. The vistas are matched by excellent craft cocktails, including the house version of the old-fashioned, made with small-batch Elijah Craig bourbon consecrated by dashes of bitters and maple syrup, or a white negroni with Lillet blanc standing in for the vermouth. Drink up (and maybe grab a burger), as there's a $60 minimum per person.
For a smaller, more iconic lift, head to Angels Flight, the tiny tramway built in 1901 to take pedestrians up Bunker Hill in the middle of downtown. After three tumultuous decades of accidents and decay, the tram is fully refurbished and finally running again (masks required). The tram's two funicular cars named Olivet and Sinai, take turns going up and down the steep, 298-foot rail. If the tramway looks familiar, it's because it's appeared in dozens of movies, including "Kiss Me Deadly" and "La La Land."
Angels Flight is an especially glamorous ride at night, when downtown's Art Deco and Beaux-Arts buildings disappear below and you emerge to the hilltop's modern cityscape, crowned by Frank Gehry's Disney Hall and the recently reopened Broad Museum. One only pays the dollar fare at the kiosk at the top of the tram, making this one of the best bargains for experiencing a rising Los Angeles.